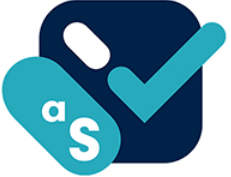 In this article we will discuss the Assent App conceptually, as well provide a high-level overview of its functionality.
If you're reading this article and you are not already a subscriber to Assent, please raise a Zendesk ticket or email support@opexconsulting.com.au ATTN: Sales so we can discuss further.
What are Opex Xeppo Apps?
Assent is one of our Opex Apps that leverage the Xeppo data warehouse as a platform. This means the App is able to leverage the CRM data sitting in your Xeppo instance for the specific purposes outlined below. We work closely with Xeppo to ensure that our Apps that run on top of it address specific challenges in your business whilst seamlessly integrating with your broader technology stack.


Conceptually, what is the Assent App?
At it's core, we hope to address two challenges for you with the App:
Ensure required service documents (e.g. FDS, OSA, FTA, product fee consent) are issued to your clients in an accurate and timely manner.
Track the provision of the underlying services that you have promised to your clients efficiently via defined evidence points.
We achieve this through the following components:
The end user interface - Where your team works through the process for each client when it is time to produce service documents.
The adminstrator interface - Where practiceadmin Xeppo users have control over key settings and parameters.
Templated documents - Using Xeppo's integration with the powerful Formstack Documents service, Opex sets up a template for your primary service document, as well as secondary templates available to run via the Xeppo Documents App.
Accompanying Power BI report - Available to track key data points from the App at a high level.
The Opex Customer Success team engages in the process to provide you with a clear & organised onboarding experience to the App. Once this is completed we will continue to engage with you via two avenues:
Opex Helpdesk - To assist you with any queries your team have during day to day usage.
Opex Customer Success - Will keep you in the loop via email communications & webinars when major updates and improvements are released, so you're always making the most of your investment.


How does Assent integrate with my CRM?
Xeppo
Our preferred CRM & workflow partner is Xeppo, which is why we have chosen to build the App on top of their data warehouse. The App offers advanced interoperability with Xeppo Core, Activities App & Documents App. Data points entered into Xeppo can be used to drive automated tracking of evidence tracking for provision of the services you promise to your clients.
Xplan
Opex appreciates that Xplan often forms a part of the technology stack for AFSLs delivering financial advice. If you're currently using it as your CRM, Assent App is still a very feasible option for you. We are able to set up automated imports of evidence points like file notes into the Xeppo data warehouse behind the scenes for use by the App (amongst other use cases). Note this is not included in the standard upfront fee - contact us via Zendesk to discuss further.